Outside the Home (Page 4 of 4)

Many of the treasures you can find in Japan are in other locations besides the tourist sites. This page of photos were taken while just walking around normal neighborhoods.
---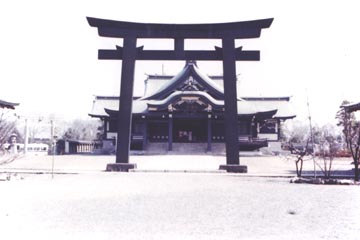 This is a normal local neighborhood Shinto temple. You can tell it's Shinto because of the arch. If this had been a Buddhist temple, there would of been a wall surrounding the property.
---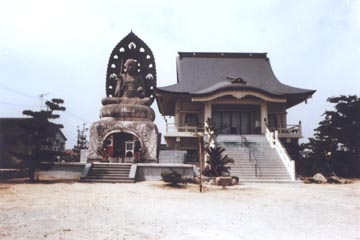 This is another religious site I found just walking around.
---
| | |
| --- | --- |
| | This is a closeup of the site's statue |
---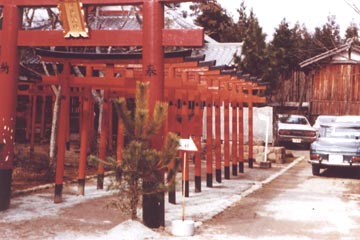 One New Year's Day, I decided to go to a local shrine instead of going to one of the big ones. This was only a couple of blocks from my apartment.
---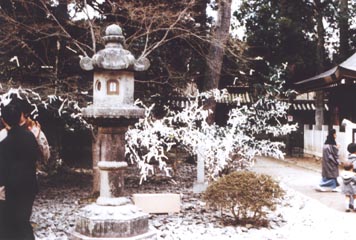 On New Year's Day, it is a custom to write a person's name on a strip of paper and tie it to a branch of a tree that is located on a religious site.
---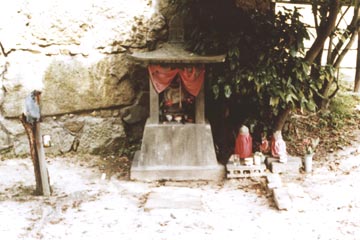 I was just walking along one day and came across this, so I took a picture. They're actually quite common. I think it is in remembrance of your ancestors.
---
Main Page Inside the Home Shopping and Everyday Travel
Tourist Sites Himeji Nara Shigisan