Himeji (Page 1 of 2)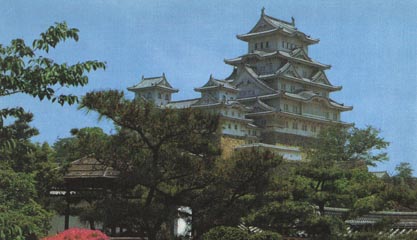 This castle is located in the city of Himeji. It was built around 1600 and is a National Treasure. It is the only castle in Japan still preserved in its original state of perfection. It sustained no war damage. Note that the buildings in Kyoto and Nara are religious buildings - not castles.
---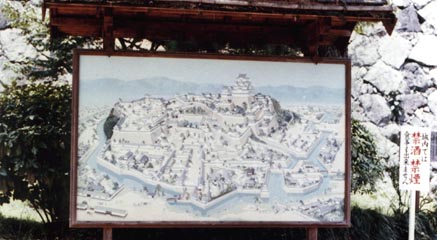 This is the billboard type map located near the entrance of the castle. These type maps are very common at tourist locations.
---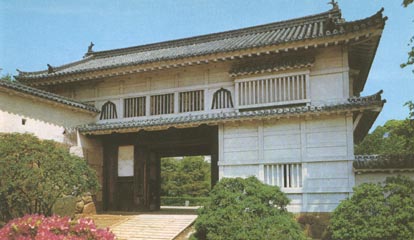 This is the gate you go through to enter the castle grounds.
---
| | |
| --- | --- |
| | This is the path you go up to get to the castle at the top. Notice the holes in the wall for the defenders to fire thru. |
---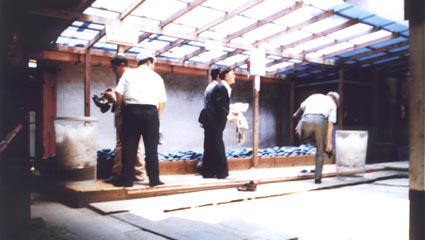 Just like in all Japanese homes, you have to take your shoes off before entering. Everybody put on those blue plastic slippers while inside the castle. I guess you could say this room is the castle's equivalent of a genkan.
---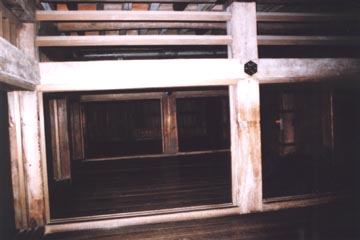 This is one of the lower floors inside the castle.
---
| | |
| --- | --- |
| Here are some steps going up to the next level. | |
---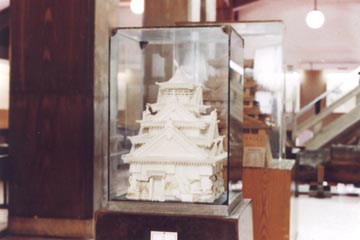 The top floor(s) of most castles holds most of the displays. It also has the windows that you can look out.
---
| | |
| --- | --- |
| | This is a samurai suit of armor. I think it is mainly made of leather. It is sealed under this protective glass so that the regular air does not ruin or age it. |
---
Main Page Inside the Home Outside the Home
Shopping and Everyday Travel Tourist Sites Nara Shigisan